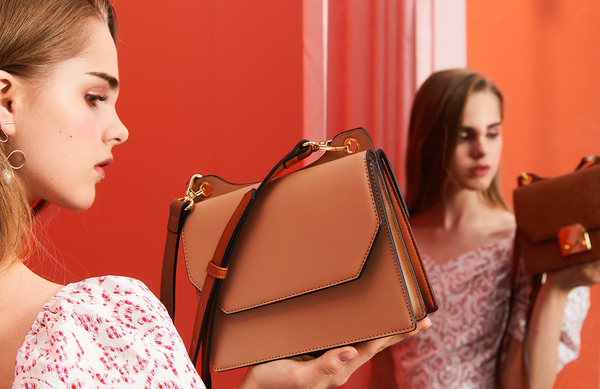 Leather Bags
Kindly check out the tips mentioned below to take good care of your leather bags.
1. To protect the bag from dust, you can use a simple cotton pillowcase.
2. Do not stuff your bag. Try and carry only necessities, as stuffing the bag with heavy things might affect the stitching and stretch the bag beyond repair.
3. If your bag gets wet, do not wipe away the moisture. The splashes have to be dabbed.
You do not need a rain guard or the silicon spray.
4. Apply a leather conditioning cream to moisturize your leather handbag. This cream
will stop cracks at the base of the bag.
5. Do not stuff cosmetics in the bag. What could be good for your skin might not be so good for the material of the bag.
6. If you want your bags to last for a long time, please make sure that you do not over-use it. Alternating between 2 bags is a good option.
7. Rub beeswax along the length of the zipper. This will retain the grip of the fastener for a long time.
8. It is difficult to clean Suede bags. Stiff handles can be wrapped in cotton strips to keep the leather away from suede material. If you get stains on the suede bags, it is better to consult a professional to remove it.
9. To clean patent leather, apply a dot of vinegar with a peice of soft fabric.
10. If you have exotic bags like snakeskin handbags, it is better to let professionals handle serious stains. You can use a dab of water with white cloth but it is better not to risk it.
PU Bags
Following are a few measures to take good care of your polyurethane bag.
1. If the bag gets wet, clear the water immediately with dry cloth.
2. If the bag gets dusty, use a dry cotton cloth to clean it. For removing stains, use a soft cloth with egg white. Take care not to use a brush to remove dust, because the brush might remove the bag's paint.
Tips to wash the PU bag:
1. Do not expose the bag to the sun
2. Do not dry-clean the bag.
3. If you are washing it with water, make sure that the temperature of the water is below 40?°C.
4. Do not use petroleum or petroleum based products to wash the bag. However, you can use detergents.
5. Do not let the bag near organic solvent.