Guangzhou Handcee Leather Co., Ltd. It was established on March 2011 in Baiyun Districtof Guangzhou City.

Factory premises area is more than 400 squaremeters, with more than 130 employees.
Employees have extensive experience in the production of evening bag, genuine leather bags and acrylic bags . Havingskilled and professional capabilities on procurement of raw materials, design,cutting, sewing, processing, synthesis, quality control, packing & shippingand other aspects of the work. We accept customer design products and small orders. We have long-term cooperation with USA and UK clients after the establishment of company. We have the good work style of caring about the detail and pursuing perfect, and have perfect quality bag, having always been the customer's favor.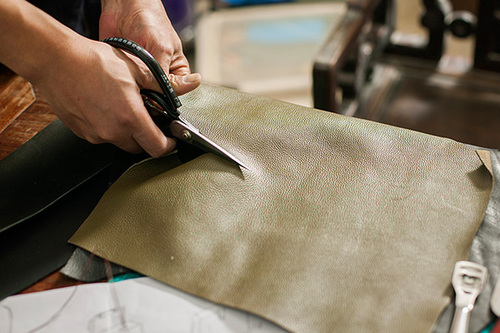 Factory oem
Choose handee do the OEM four big competive advantages
1, The introduction of high-quality original leather.
No after-sales risk independently developed version for you,your design is not used in other products of cooperation partners.
2, Cooperate with international famous brand
3,Focus on the high-end leather goods production and processing customization.
Meet your design style with many years professional high-end leather designer. Ofen attend overseas exhibitions, development direction of product image design fit your style.
4, Strong R&D and production team The delivery date is guarantee strong R&D and production team, and many professional production lines, the delivery date is guaaranteed.